Velo-city 2023 Leipzig:
where cities & regions discover the latest cycling innovations
VELO-CITY IS THE PLACE 
WHERE PUBLIC AUTHORITIES, ADVOCATES, URBAN PLANNERS, ENGINEERS AND RESEARCHERS CAN JOIN FORCES WITH BUSINESS AND INDUSTRY REPRESENTATIVES TO BRING MORE AND BETTER CYCLING TO OUR CITIES. THE VELO-CITY EXHIBITIONINTRODUCES CITIES AND REGIONS TO THE LATEST SOLUTIONS TO MAKE THEIR STREETS READY FOR CYCLISTS.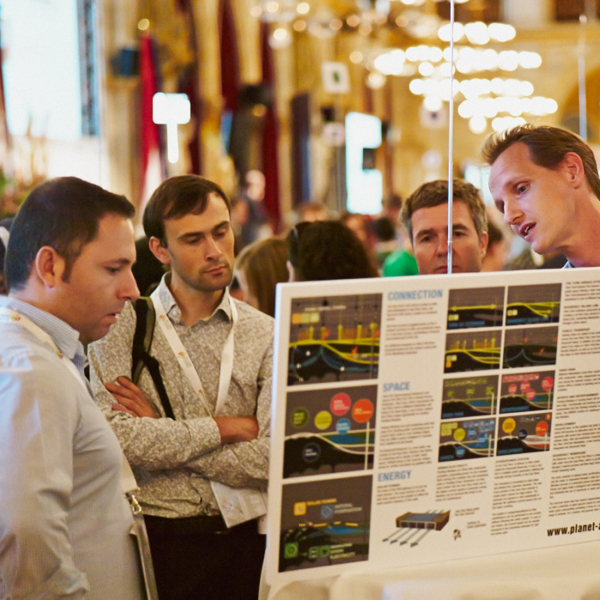 Whether you work in street and traffic infrastructure, road safety, parking solutions, bike-sharing, smart cycling & ITS, consultancy, urban planning, or bicycle tourism: Velo-city is the place to position your company!

Maximize your brand visibility
Showcase your solution, products and services
Connect with decision-makers
Network with industry professionals
Engage with a broad range of stakeholders
If you are interested in this ideal opportunity to connect with Velo-city's unique target audience as an exhibitor, or working with us as a partner, you can download our Exhibitor & Partnership Opportunities brochure here, or contact us directly here: sales@velo-city2023.com to discuss your business' involvement in the annual world cycling summit. We look forward to having you on board for Velo-city 2023 Leipzig!

Testimonials from previous editions
Geveko Markings
Velo-city 2022 · Ljubljana
"Geveko Markings exhibited at Velo-city for the first time in Velo-city 2021 Lisboa, and quickly realized the value of participating and engaging in the Velo-city forum. We also became sponsors for Velo-city 2022 Ljubljana. Velo-city is an opportunity to meet a broad range of people within the world of cycling, and is sure to become a yearly event for Geveko Markings."
Anders Wellving
Business Development Manager at Geveko Markings
Cyclehoop US
Velo-city 2022 · Ljubljana
"Cyclehoop first attended the Velo-city conference in 2009 in Brussels, Belgium. Since then, we've attended or exhibited every year delivering presentations on several occasions. This opportunity to share knowledge and expertise is of great value to Cyclehoop as we believe in the benefits of making cycling accessible to all. The conference truly is the world stage for cycling and mobility infrastructure and encompasses innovation, research, policy, advocacy and activism. The organisers clearly put an immense amount of thought and time into every detail to ensure an enjoyable and valuable event. Along with making new friends every year, one of our favourite aspects is the annual velo parade where hundreds (sometimes thousands) of delegates and citizens from the host city enjoy a fun, casual ride through the city. This year in Ljubljana (2022) we brought our iconic music bikes, making the parade a party to remember. We hope to see you at the next one!"
Andy Lambert
CEO at Cyclehoop US
EIT Urban Mobility, Innovation Hub West
Velo-city 2022 · Ljubljana
"Velo-city conference 2022 in Ljubljana was a delightful experience. From the high-level presentations and very engaged audience to an open atmosphere, great networking opportunities and extra-pleasant social activities, all-in-all, the event is a must-go for the global cycling industry & its community. We will definitely return next year to Velo-city 2023 in Leipzig. Stimulating societies to be more active and use bicycle as a mean of transport and not only for leisure & sport, is one of the avenues to take to reduce carbon emissions in cities and make public spaces more liveable by diminishing the amount of cars per capita. EIT Urban Mobility is looking forward to drive positive change together with ECF by evangelising the advantages of active mobility in Europe & beyond."
Flavio Junger de Oliveira
Communication & Engagement Officer at EIT Urban Mobility, Innovation Hub West
Bewegen Technologies
Velo-city 2022 · Ljubljana
"Bewegen Technologies has been coming to Vélo-city since it was founded. An important, inspiring and unmissable event for us every year. We have been fortunate to participate on panels, pitches, and this year was all the more special because we were able to showcase our newest bicycle for sharing purposes: the BeWagen! There is no better event than Vélo-city to display and have avid bicycle users tryout our latest creation. Every year, we meet interesting individuals from the cycling industry and expand our knowledge around the best means of transportation that exist. We are already preparing eagerly for Vélo-city 2023!"
Martijn Kentie
Director of International Development at Bewegen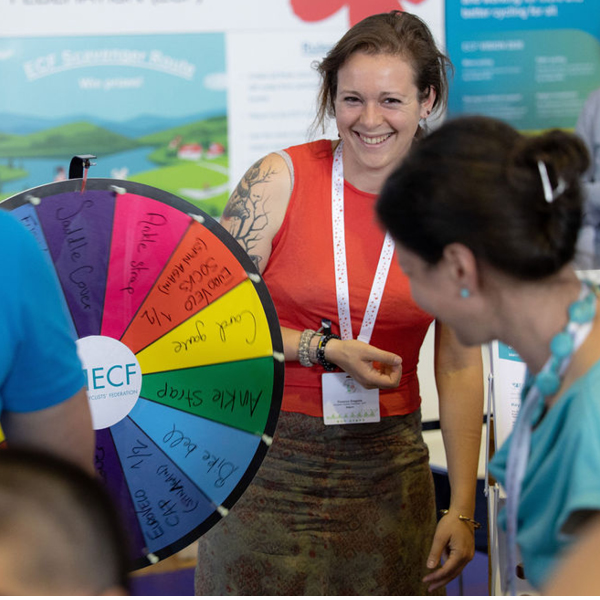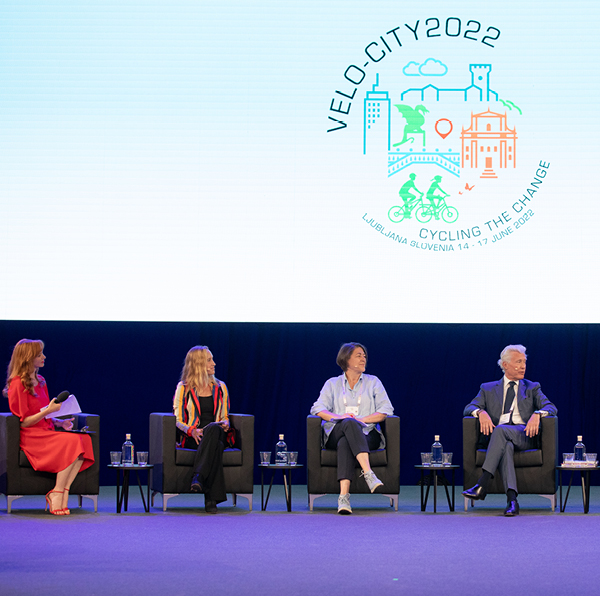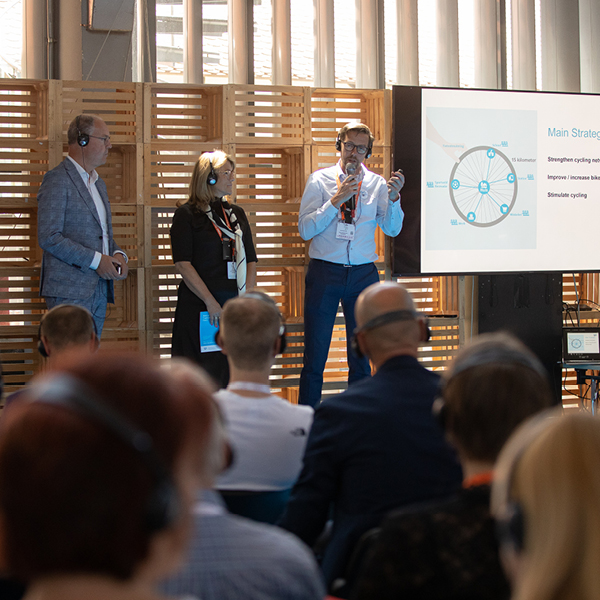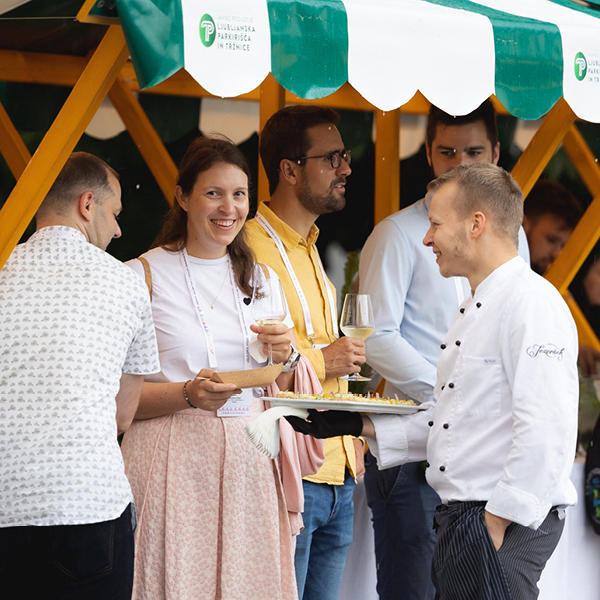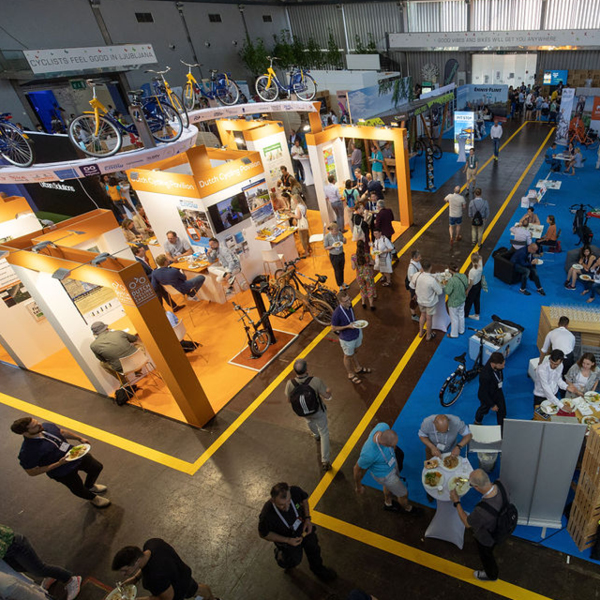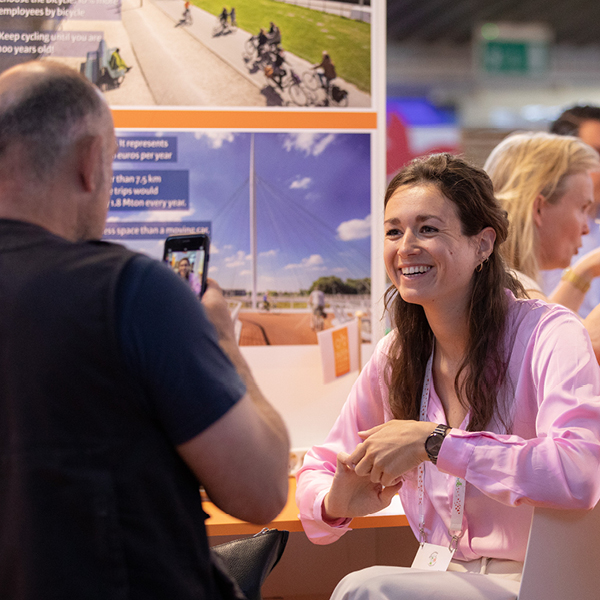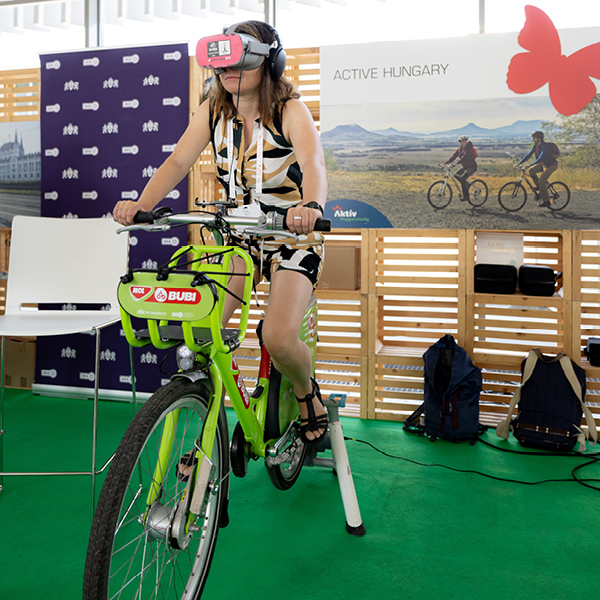 Eco-Counter
Velo-city 2021 · Lisboa
"Velo-city has been an unmissable event for Eco-Counter for more than 10 years, because we can meet there with the most involved international players in the development of active transportation, and have the opportunity to build long-lasting partnerships. This is the perfect moment for us to discuss projects developed by committed and inspiring people in the development of active mobility, which has been Eco-Counter's core business for 20 years."
Laurent Guennoc
Export Manager at Eco-Counter
See.Sense
Velo-city 2021 · Lisboa
"Velo-city is the global meeting place for the cycling community, who come together to share, learn and be inspired.  Exhibiting at Velo-city provides the perfect platform to connect into this community, raise awareness of your offering and build networks. We highly recommend it!"
Irene McAleese
Co-Founder & Director at See.Sense
Dutch Cycling Embassy
Velo-city 2021 · Lisboa
"The Velo-city conference offers us an outstanding moment of exposure to policy makers from around the world. It's also a fantastic networking moment, both internationally and for our network internally. I think Velo-city is without doubt our annual highlight!"
Lucas Harms
Managing Director at the Dutch Cycling Embassy