Welcome Reception
The City of Leipzig and Leipziger Messe would like to invite everyone attending Velo-city 2023 to a cosy get-together at the Congress Center Leipzig. Over refreshing drinks and snacks, you will have the opportunity to chat with fellow cyclists, share ideas and make new contacts. The evening welcome reception is the ideal occasion to get to know and reacquaint yourself with exhibitors, speakers and other visitors to the conference in an informal setting.
When: Tuesday  ·  9 May 2023  ·  6 pm–7:30 pm
Where: Level 0  ·  foyer  ·  Congress Center Leipzig
LVZ Bike Parade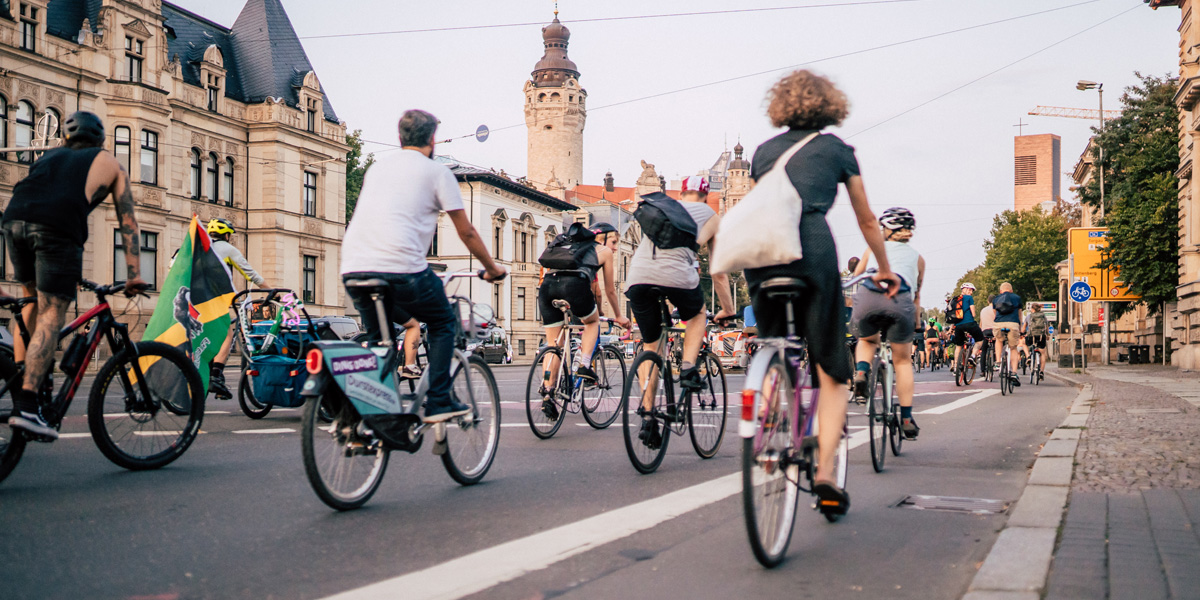 This year's Velo-city bike parade will lead right through Leipzig's city centre. The circular route is approximately ten kilometres long and will start and finish at Augustusplatz. In addition to the cyclists attending the conference, all citizens of Leipzig are invited to bring along their families, friends, relatives, work colleagues and fellow students and join the Velo-citizens parade. The event is open to anyone who would like to come and cycle along – even at the last minute. There is no need to register in advance.
When: Wednesday  ·  10 May 2023  ·  6 pm
Where: Augustusplatz  ·  04109 Leipzig  ·  Germany
LVZ-Fahrradfest (Bicycle Festival)
From 10 to 12 May, the city of Leipzig and the Velo-city 2023 media partner LVZ will be welcoming visitors to a three-day event at Augustusplatz featuring activities, live music and the big LVZ bike parade through the city. The LVZ event is all about cycling, e-mobility and the transport transformation. There will also be numerous activity areas, concerts, DJs and events on the main stage as well as delicious food and drinks and even a roller skating disco. Admission is free on all three days.
When: Wednesday to Friday  ·  10 to 12 May 2023 ·  3 pm–10 pm
Where: Augustusplatz ·  04109 Leipzig ·  Germany
Networking Dinner Party at the Moritzbastei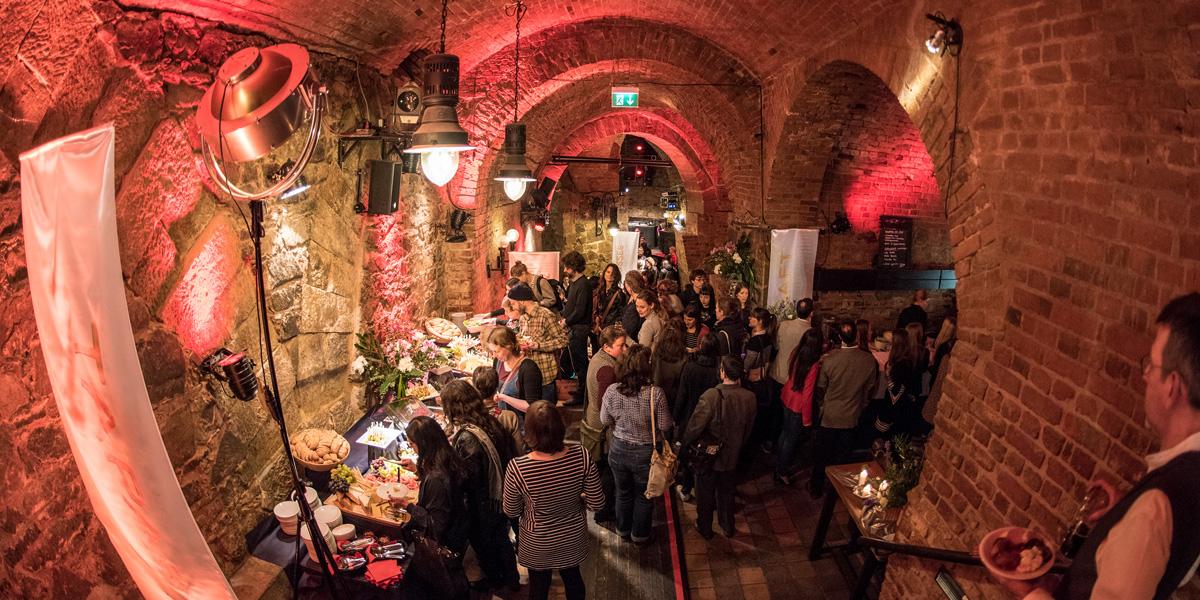 This year's Velo-city networking dinner party will take place in a historical underground location in the heart of Leipzig called the "Moritzbastei". The Moritzbastei is Leipzig's best-known cultural centre. Located in the heart of the city, right next to the Gewandhaus and the university, it combines historical architecture with the vibrance and variety of today's cultural scene. Originally built as part of the city's fortifications in the 16th century, it was later used both as a prison and an air raid shelter before finally being transformed into a cultural centre. Today, the Moritzbastei is a popular venue for concerts, theatre performances and other cultural events and also features several bars and restaurants. Its unique architecture with arches, vaulted ceilings and a maze of corridors and chambers makes it a must-see destination for everyone attending Velo-city 2023 in Leipzig. The special atmosphere at this historic venue and the impressive musical performances are guaranteed to be a truly memorable experience.
When: Thursday  ·  11 May 2023  ·  7 pm–11 pm.
Where: Moritzbastei  ·  Kurt-Masur-Platz 1  ·  04109 Leipzig  ·  Germany
How to get to the Moritzbastei:
The Moritzbastei is located in the city centre, so it's easily accessible on foot from any of the hotels in the city centre or on public transport. From Leipzig Central Station, you can take tram number 4, 7, 8, or 15 and get off at Augustusplatz which is just a short walk away. How to get there from the Congress Center Leipzig: The Moritzbastei is located just over 5 miles from the main Velo-city venue at the Congress Center Leipzig. One option is to take tram number 16 towards Lößnig and get off at Wilhelm-Leuschner-Platz. From there, it's just a short walk to the Moritzbastei. You could also just hop on your bike and take the Velo-city 2023 Leipzig cycling route. Both options take about 25 to 30 minutes and offer a fast and easy way to get to the Moritzbastei.